Serving the upper Cumberland since 1997. We install, service and repair: Fireplaces, Stoves, Chimney Systems, Fire-Pits, Garage Doors, & Tankless Water Heaters. Call us for remodeling and new construction.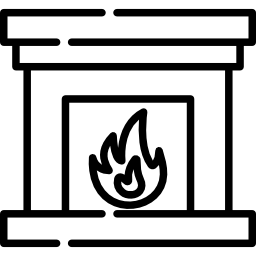 Fireplaces
We install, service, and repair fireplaces of all shapes and sizes. 

Stoves
Need a new stove or your current one repaired or serviced? Give us a call!

Chimney Systems
Old chimney system needing replaced/repaired? We're your crew!

Fire Pits
Need an outdoor firepit to enjoy these beautiful summer nights with? 

Garage Doors
Ready to enhance the look of your home with a new garage door?

Tankless Water Heater
Ready to upgrade to instant hot water? 
Home Town Service
We've been faithfully serving the upper Cumberland area since 1997.
Distributor of Top Brands
Heat & Glo, Quadra-Fire, CloPay Garage Doors, Hormann, and many other top brands.
Expert Trademen
You can have confidence when you choose Volunteer Hearth & Home that our installers are experts in their fields. 
No Project Too Big Or Too Small
Whether you need a brand new fireplace installed in your home, your chimney serviced, a rustic mantel to complete your look, an outdoor firepit installed or brand new garage doors to up your curb appeal. 
We are Upper Cumberland's top choice for all you're needs. Call us today to begin your journey toward a better home.
We've Been Installing For Over 25 years
"The only source of knowledge is experience." – Albert Einstein
We've had the privilege to serve the Upper Cumberland area for the last 25 years. In that time, we've completed thousands of installs and witnessed the smiles of thousands of happy customers. Let's just say we've learned a thing or two in all that time.
"My gas fireplace wasn't working I called Volunteer Hearth & Home told them I would buy a new one if needed, I just want it to work every time I turn it on. They could have just sold me a new fireplace but insisted they inspect the one I have because "may not need a new one." They came out within a couple of days, repaired it at a very reasonable price."
"My gas fireplace stopped working I called Volunteer Hearth & Home, Chuck said he would order the parts I needed and call when the parts came in. Just a few days later he called to schedule a service call to come to my house. Technician came out repaired my fireplace. Friendly, professional, very knowledgeable and explained what we could do to prevent this from happening again. We were over an hour away, their service charge and repair cost was very reasonable. Rare and True customer service I will never forget where to go if I need a new fireplace or repairs. Thanks Volunteer !"
"The best company hands down! We've experienced regular yearly maintenance on our natural gas fireplace to an emergency appointment to figure out why stove was not staying on. We did not purchase the fireplace from this company. Rather online purchase, never again.
We are starting to make preparations towards building a home and no doubt all four gas fireplaces will be purchased through this amazing family like atmosphere company.
FYI great prices"